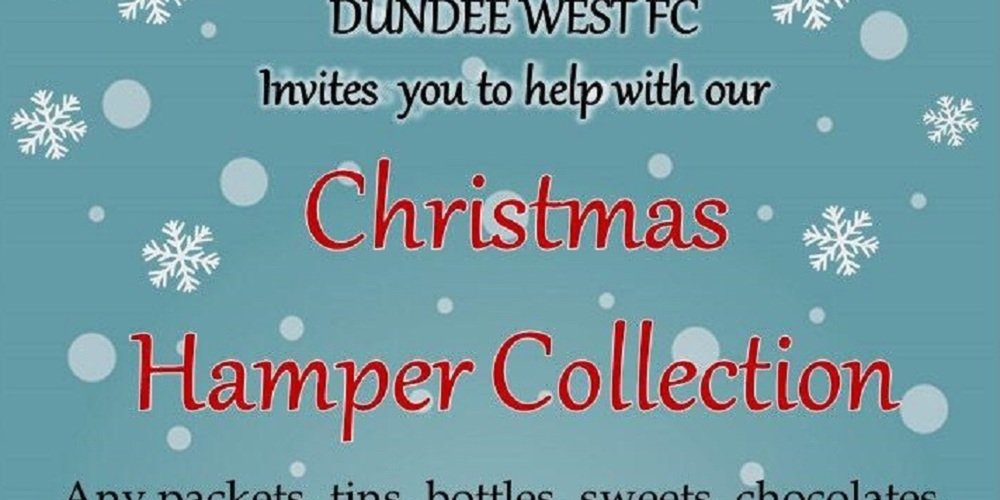 Hi all . . you might be aware that Dundee West donate Christmas Hampers to local schools, sheltered housing complexes, pensioner Xmas parties and foodbanks.
We are appealing to parents/freinds/supporters to make a small donation towards the collection.
Dont go to much expense if any at all - any packets, tins, bottles, sweets, chocolates, toiletries are all more than welcome.
Please hand any donations to your coach or any Dundee West committee member - closing date for donations will be Sunday 10th December.
Many Thanks for your continued support.
Back to news