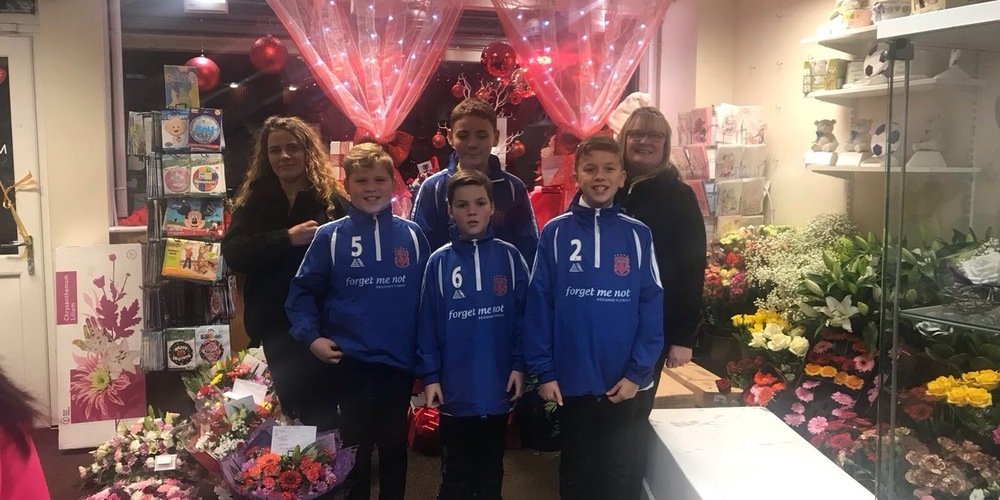 Dundee West Royals 2005's are delighted to have their training jackets sponsored for the 2017/2018 season by Forget Me Not Florists.
Pictured are Aiden, Jack,Matthew & Sol proudly modeling the jackets along with staff fromForget Me Not.
The coaches would like to thank Forget Me Now for there support & very kind sponsership for this season.
Back to news